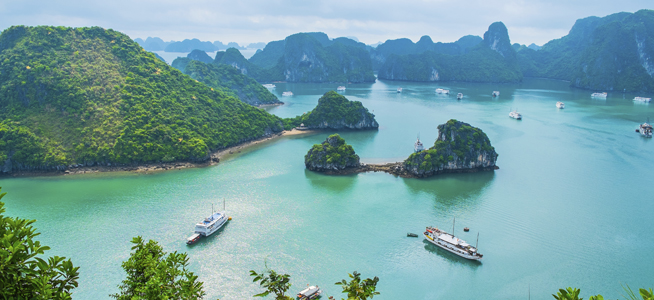 South Pacific Cruises
Diverse cultures, vibrant cities and mystical islands combine to make the South Pacific one of the most magical areas of the world in which to enjoy a cruise holiday.

Travelling by sea provides the perfect way in which to unlock some of the secrets of the region, which is famed for its idyllic and secluded islands and the fact that the way of life couldn't be more different to the one you are leaving back home.

Explore the culture of the Samoan people and enjoy meeting the friendly faces of those who greet you on a trip to Fiji. Marvel at whales and dolphins swimming in the sea off the coast of Tonga. Visit the tropical paradise of Vanuatu and relax on a picturesque beach before taking a dip in the clear blue sea.

In short, enjoy a small taste of paradise 'off the beaten track'.

As well as the many secluded islands, a cruise in the South Pacific will invariably include the chance to explore the area around Australia and New Zealand and to visit some of the naturally beautiful regions of South Asia, including Thailand and Vietnam.

Incredible experiences and unforgettable sights are assured on a South Pacific cruise, where life-long memories are certain to be created.