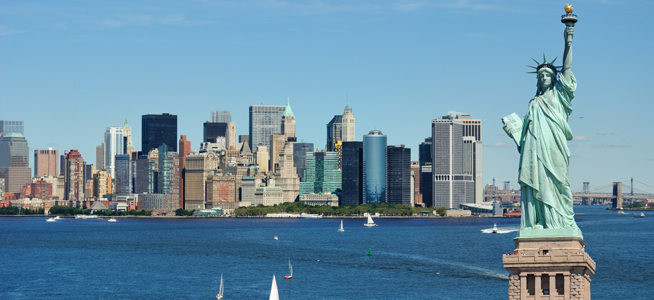 Transatlantic Cruises
Long before the advent of the passenger jet created the opportunity to fly across the Atlantic in a matter of hours, the only way to travel to the USA was by sea – with a transatlantic cruise providing the perfect opportunity to follow in the footsteps of travellers past.

Unlike those who made the trip in the early days of sea travel, those sampling the delights of a modern transatlantic cruise will be able to make the journey in the luxury surroundings of one of the many large liners that regularly make the trip, providing guests onboard with the opportunity to relax at sea on one of the most famous cruise voyages there is.

Beach holidays, city holidays, family breaks or romantic getaways – a transatlantic cruise can tick every box.