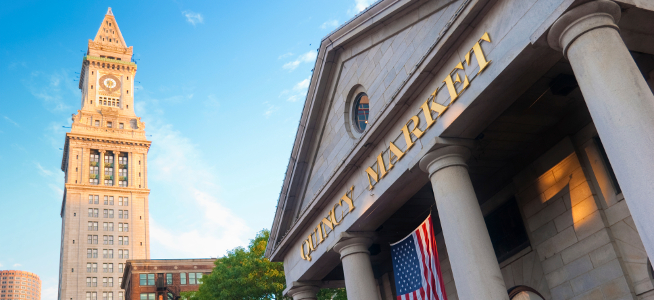 Cruises from Boston
Lovers of history will be in a heaven with a cruise to Boston, regarded as one of the top historical destinations to be found anywhere in the USA.

Situated in the state of Massachusetts, Boston dates back hundreds of year and provides travellers with the opportunity to marvel at impressive colonial architecture that lines cobbled streets just a stones through from modern skyscrapers – providing a real contrast of old and new.

Whilst there are countless museums across the city, one of the best ways to explore is to join the Freedom Trail; a 4km route that goes through downtown Boston and ties together a number of historical and cultural sites.

Included amongst them are the Bunker Hill Monument, Boston Common, Paul Revere House and the location where the Boston Massacre took place in the late 1700s.

Amongst the other cultural delights are the Museum of Fine Arts, the John F Kennedy Presidential Library and Museum and the historical neighbourhood of North End; which dates back to the formation of the city.

A large student community from the likes of nearby Havard University help to keep the city young, with a range of bars and restaurants to be found lining the city streets – including the pub on Beacon Hill that inspired the hit TV show Cheers and its successful spin-off Frasier.

There are also a number of retail opportunities and markets across the city, including the Quincy Market, which sits on America's National Historic Landmark list.

Boston is also a major sporting city, and home to Fenway Park; the oldest baseball field in the Major League.