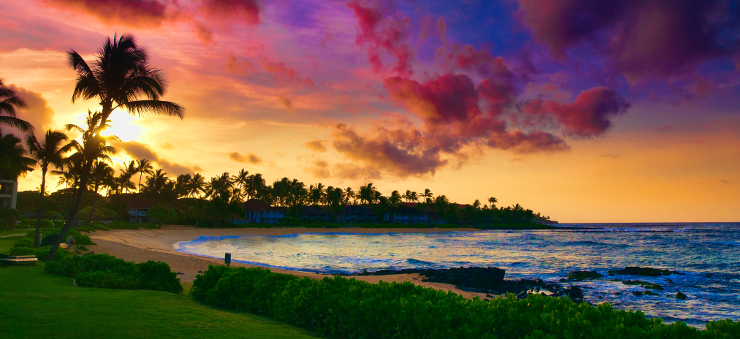 Hawaii Cruises
Located in the middle of the Pacific Ocean, the islands of Hawaii are tailor made for a cruise holiday, allowing travellers to explore a little taste of paradise while at sea.

There can be no better way to travel between the islands than by cruise liner, allowing holidaymakers to journey in style and in comfortable surroundings from one highlight to another.

The iconic Waikiki Beach is one of the most famous to be found anywhere in the world and is the perfect place to relax during some time on land, while those with an interest in surfing can make the most of the crashing waves to be found off the coast.

Relaxation isn't the only thing to be enjoyed however, with the moon-like craters of Halekale and a number of other spectacular volcanoes just waiting to be explored.

With stories of the dramatic events of Pearl Harbour also to be discovered and local traditions to explore and enjoy, a cruise to Hawaii is sure to live up to the label it is often given of paradise on earth.