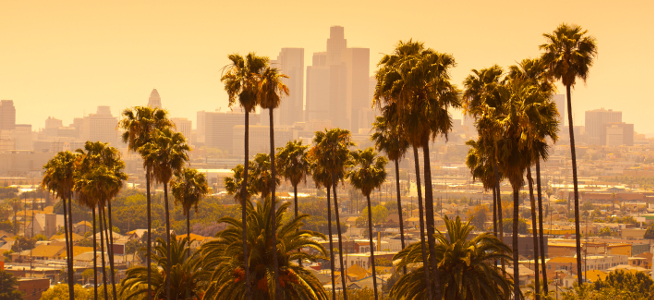 Cruises from Los Angeles
A huge sprawling development covering more than 450 square miles, Los Angeles is without doubt one of the most fascinating destinations for anyone embarking on a cruise around the USA.

The 'City of Angels' is a vibrant, colourful and multi-cultural haven for tourists that is packed with plenty to see and do; no matter what your tastes or interests may be.

One of the key attractions for those on a Los Angeles cruise is the opportunity to visit the home of the entertainment industry, Hollywood.

A stroll around the famous district will provide the chance to see a number of famous locations, including the Dolby Theatre – home of the Academy Awards – and the Hollywood Walk of Fame, while the famous Hollywood sign on Mount Lee can be viewed from a number of locations in the city.

Lovers of the movies will also enjoy the opportunity to pay a visit to Universal Studios, where you can sample a range of movie-inspired rides and go behind the scenes of a working movie studio.

The shopping districts of Beverly Hills are perfect for some retail therapy, whilst a trip to the coast provides the chance to visit some of the most famous beaches in America – with both Long Beach and Venice Beach being known around the world.

Meanwhile the pier at Santa Monica, which is now more than 100 years old, is home to a popular amusement park, aquarium and a range of shops.

For those keen to examine some of the history and culture of LA, Olvera Street in the Downtown region is home to some of the oldest buildings in the city, while a total of more than 800 museums and art galleries cover a range of topics.

The Getty Centre, the Nethercutt Museum and the Griffith Observatory are just three of the most popular.