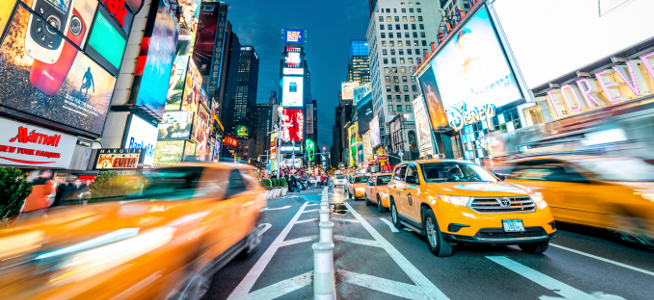 New York Cruise
When it comes to a cruise around the USA, a visit to New York is a must – with the city that never sleeps being one of the top destinations there is for those sailing stateside.

Arriving into either Manhattan or nearby Brooklyn, a New York cruise provides the ideal opportunity to explore the many sights that the Big Apple has to offer.

A city that really needs no introduction, New York is packed with entertainment, culture, shopping and history with many of its major attractions being known all over the world.

Having sailed into the city past the iconic Statue of Liberty, you could pay a visit to Liberty Island to see the famous copper status close up, or could head for the Empire State Building to ride up to the observation deck that afford impressive views across the city.

A stroll through Central Park in the heart of Manhattan is a must, as is the opportunity to marvel at the busy surroundings of Times Square; without doubt one of New York's most well-known destinations.

Lovers of history and the arts will welcome the chance to visit the likes of the Guggenheim, Ellis Island and the Museum of Modern Art will appeal, whilst there are few destinations as sobering as Ground Zero – where you can visit the memorial to the near 3000 victims of the 9/11 terrorist attacks.

For those who want to partake in a bit of retail therapy, world famous stores like Macy's, Saks and Bloomingdales await, whilst there are countless designer boutiques and chic independent stores selling everything your heart desires.

When it comes to a cruise around New York, the opportunities really are endless...