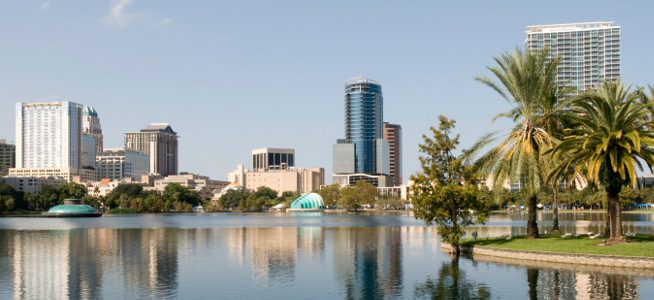 Cruises from Orlando
If you are looking to head to a destination where fun is the order of the day then there is little doubt that Orlando is the place to go.

The home of no fewer than seven top class theme parks – including the Walt Disney World Resort – Orlando is a first rate option for families who want to enjoy an action-packed break; although the theme parks are only part of the appeal.

Those on a cruise to Orlando will disembark at nearby Port Canaveral before heading off to explore the many attractions that the region has to offer.

The opportunity to make dreams come true with a trip to the Magical Kingdom at Disney World will hold huge appeal for many, whilst the likes of Universal Studios Orlando, SeaWorld and the Kennedy Space Centre also provide fun for all.

While the theme parks play a big part in Orlando being one of the top tourist destinations in the world, there is also a huge range of shopping options for those who want to enjoy some retail therapy and a wide selection of top class restaurants.

Some of the best entertainment around is also waiting to be enjoyed, with a huge array or theatre and cabaret shows, bustling nightclubs and busy casinos.

A cruise around Orlando will also hold appeal for lovers of speed, with the chance to head north to nearby Daytona to visit the iconic Speedway – where you can take a tour of the circuit or even get behind the wheel yourself at the Richard Petty Driving School.