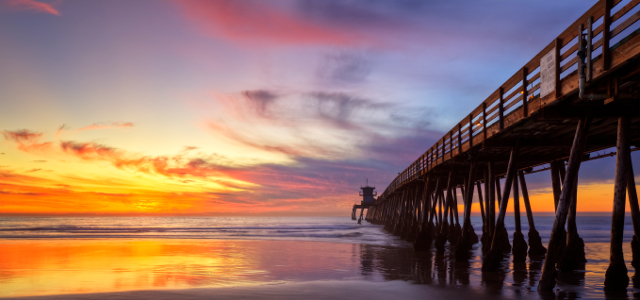 Cruises from San Diego
One of the largest cities in California, San Diego is the perfect destination for those looking for sun on their cruise around the USA – given it shines brightly for more than 300 days every year.

A truly multi-cultural destination thanks to the influence of both the Spanish and Mexican in the past, San Diego features something of a Mediterranean atmosphere in a premier beach town location.

Thanks to the combination of different cultures who call San Diego home, the city contains a range of different neighbourhoods that reflect the identity of those who live there.

Amongst some of the neighbourhoods worth a visit are the Old Town, Balboa Park, La Jolla and Ocean Beach; a quartet that show the variety available within the city limits.

As the name suggests, Old Town is the place where the first settlers laid down their roots in the 1700s and is home to a number of historic parks and buildings, while Balboa Park – a huge urban park – houses the famous San Diego Zoo and a number of major museums including the San Diego Natural History Museum and the San Diego Museum of Art.

La Jolla meanwhile is a hilly seaside community located along an impressive stretch of the San Diego coastline that is known for being home to a series of impressive boutiques and some of the best restaurants in the region.

Ocean Beach offers a selection of different beaches and is also home to San Diego's famous pier and tidepools.

For an alternative view of the city, there is the opportunity to take a cruise around San Diego harbour, while heading a bit further from the heart of the city opens up the possibility of a visit to SeaWorld San Diego, the famous San Diego Zoo Safari Park in nearby Escondido or to Legoland Califonia.