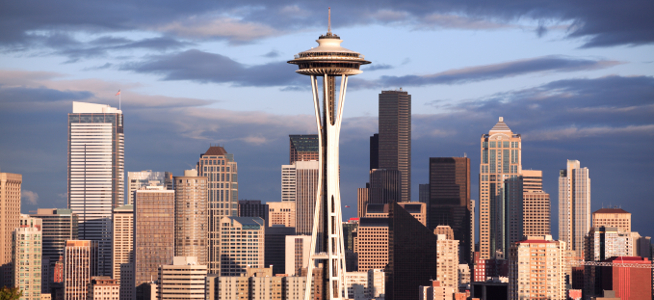 Cruises from Seattle
The gateway to some of the best scenery anywhere in the USA, Seattle is a popular destination for those enjoying a cruise along the western coast.

Despite being a relatively young city, Seattle has a rich history waiting to be explored, and those who visit will be rewarded with the opportunity to visit a destination that is known for being both friendly and welcoming.

Those with an eye for history and culture would be advised to head for Pioneer Square and the International District in order to explore some of the oldest neighbourhoods in the city.

Here, there is the chance to admire impressive architecture from years gone by and also to sample some of the best restaurants within the city.

Small, specialist shops are also perfect for those who want to undertake a touch of retail therapy, but who don't necessarily want to head for the major department stores, while a trip to the Pike Place Market is also a must.

Opened more than 100 years ago, Pike Place is the oldest open-air farmers market on the West Coast, with everything from fresh fruit and fish to locally produced arts and crafts.

For stunning views of Seattle and its surrounding area, the observation deck at the Space Needle gives the chance to marvel at your surroundings, while a number of city parks are ideal for those who want to make the most of the fresh air.

Lake Union Park and the Green Lake Park are two of the more popular.

Heading out of Seattle, travellers can visit one of the many wineries that are within easy reach of the city – with the Washington state being one of the biggest producers in the USA.