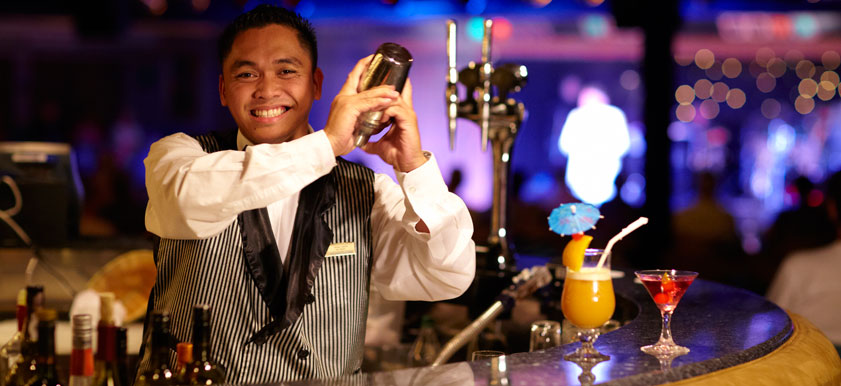 10nts

Vancouver & Alaska from

£1,879pp
Cruise Line Ship
Koningsdam
Itinerary
Fly from the UK to Vancouver and stay 2 nights • Scenic Cruising The Inside Passage • Juneau • Glacier Bay • Ketchikan • Vancouver Fly to the UK
Selected departures May - September 2020
Call reservations for options available
Highlights
2 nights hotel stay in Vancouver
FREE beverage package onboard
All Inclusive
All-inclusive cruises offer fantastic value for money, and are perfect for anybody who wants to spend less time budgeting and more time relaxing! When you book an all-inclusive cruise, you know exactly what you're getting: the deals vary between cruise operators, but they usually include your catering and board as a minimum.

Some all-inclusive deals may additionally cover daily excursions, alcoholic and soft drinks, access to the ship's facilities such as the gym, spa and swimming pool: everything you could ask for for your perfect holiday on the seas.

Some all-inclusive deals are available as optional extras on a standard cruise: for instance, many operators offer all-inclusive drinks. This can be a great way to ensure you're not counting the pennies and worrying about the bill every time you visit the bar – you can just kick back and enjoy yourself with a cocktail in hand. Or if you fancy some pampering while you're away and want to take advantage of spas, saunas and massage treatments during your break, you may find an all-inclusive cruise deal that has unlimited use of these services included in the price.

Additionally, certain all-inclusive deals will help you to save money on excursions, particularly if you're planning to spend less time on board and more time exploring cities and places of interest. If you intend to go on as many excursions as possible, it's certainly worth your while to find out whether your cruise operator offers all-inclusive excursions deals that could provide you with a big discount.

Operators like MSC Cruises, Fred Olsen Cruises, Costa Cruises and many more have some great all-inclusive deals – find out all about them right here.