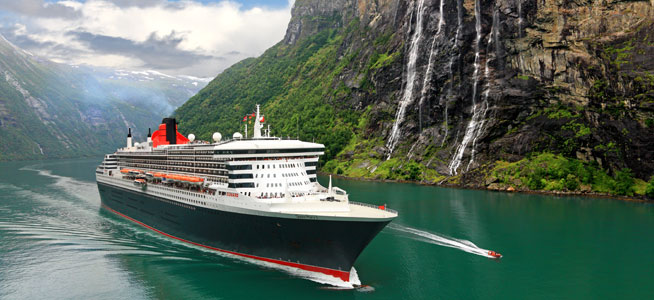 Cruise and Stay
A cruise and stay holiday offers the best of both worlds – one or more stretches of cruising mixed with some nights on dry land.
You might want to begin or end your stay with a week in a port city, or even break up a longer cruise with a few days and nights getting to know a particular destination: flexibility is the beauty of the cruise and stay packages offered by operators such as Fred Olsen Cruises and Cunard Line.

Adding a shore stay on to a cruise break is becoming a popular way to do something different on holiday. As many port cities have plenty of things for tourists to do and are equipped with top-notch hotels, it makes sense that travellers might want to spend more time exploring these than a cruise break usually allows.
Whether you want a few days sunning yourself on the balmy beaches of the Caribbean, or discovering the charms of Alaska's ports, a cruise and stay deal is a fantastic way to do it.

Cruise and stay also gives you a way to experience huge variety in your holiday, providing fun for everybody: for instance, you could spend a few days enjoying all the thrills of Orlando's theme parks, before setting off on a relaxing voyage to the warm Caribbean seas. If you're a regular cruise-goer looking for a way to spice up your next holiday, this could be the perfect solution.

There are many cruise and stay deals to choose from across a great choice of destinations: here you can find out all about them and choose the one that's right for you.