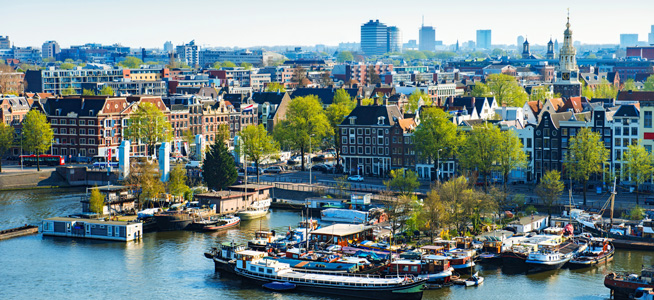 Mini & Short Cruises
Whether you're a newcomer to cruising, looking for a holiday on a budget or you're just looking for a short break, our selection of mini and short cruises is ideal.
Starting from just two nights with operators like P&O, these holidays pack a full cruising experience into a shorter space of time: you'll travel the seas, see the sights and enjoy all the same dining and entertainment options as you would on a longer voyage.

Many of the major cruise operators offer short breaks, including Royal Caribbean International, P&O Cruises, Fred Olsen Cruise Lines, Norwegian Cruise Line and Cunard Line. These cruises also often set sail from ports in the UK such as Southampton, putting them in easy reach so you can spend more time on deck soaking up the sun, or exploring a new city – perfect for a romantic weekend or an affordable family getaway.

While the cruises may be mini, there's a big choice of destinations. Spend some time in Bruges, Amsterdam or Brussels, or perhaps choose somewhere a little closer to home with destinations like Dublin and St Peter Port in Guernsey. Short cruises make a great alternative to the traditional city break – instead of flying or driving to your destination, you'll enjoy all the luxury and amenities of the cruise liner that's both your transport and resting-place.

If you've never been on a cruise before, a mini cruise is a great way to find out what the experience has to offer – and even if you're a seasoned cruise-goer, short voyages are a convenient and affordable way to explore a new horizons.