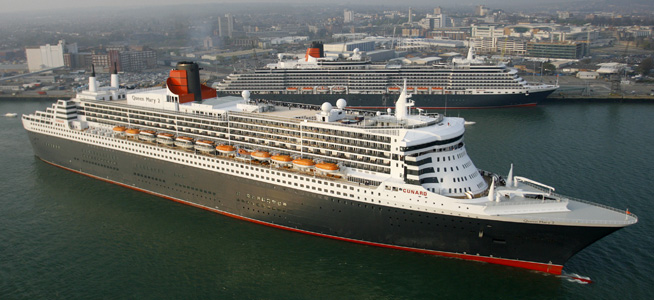 Southampton Cruises
From the port of Southampton, Travelbag Cruises opens up the whole of the European continent to you. Wherever you want to explore, from the Mediterranean to the Norwegian Fjords, Southampton cruises will take on you on an unforgettable journey.

There are few better ways to truly experience the striking sights of the Mediterranean coastline than from the deck of a luxury cruise liner. You'll see the southern sea ports of Cadiz, Malaga and Valencia, the historic city of Barcelona, Marseille, Cannes and the beauty of St Tropez, Genoa, the splendour of Rome, Naples and Palermo.

Pick your favourite shore points and choose your cruise accordingly - you'll find a huge array of options for your perfect Mediterranean Cruise. Sailing from Southampton, you also get to see the rugged coastline of Northern France and the beauty of Portugal before you even get to the Med!

While the Mediterranean is one of our most popular destinations, cruises from Southampton also take you beyond to the beautiful Baltics. They also head north, to the serene and peaceful Norweigian Fjords - breathtaking sights you won't find anywhere else in the world await.

Easily accessible from the UK's motorway and rail network, Southampton cruises with Travelbag give you so many options - you'll have no problem finding the perfect way to get away.