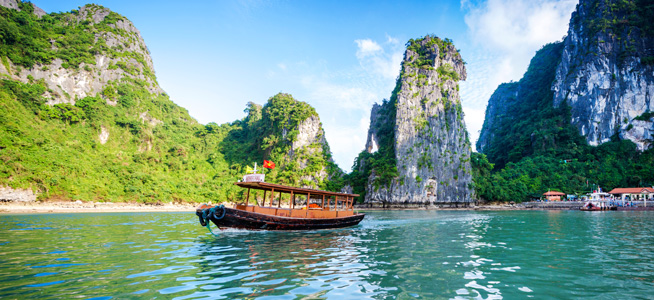 World Cruises
For a fully immersive travel experience, a world cruise might just be the trip for you. Starting from just ten days with cruise operators like Cunard, P&O and Fred Olsen, the scope of the trip you're looking to embark upon is entirely up to you.

Travel through Hong Kong to Vietnam, stop off in Bangkok and make your way through Singapore and Cambodia, all from the comfort of a cruise ship. Some tours even take you through Dubai, Kuala Lumpur and Malaysia. For exploration while remaining in comfortable, sociable and enjoyable surroundings, there are few better ways to explore these more far-flung corners of the globe.

Because of the nature of world cruises, you should expect to fly to an onward destination before meeting your ship. The majority of flights leave from London Heathrow and other major airports across the UK such as Birmingham and Manchester, making the rest of the globe closer than you might have imagined. Don't forget - your holiday begins the second you leave your from door!

Once you've met your ship, enjoy the facilities and entertainment on offer - not to mention the great dining opportunities - before taking adventurous excursions out to experience the new places you'll be arriving in.

Whether you're new to cruising or a seasoned sea-traveller, world cruises are an incredible way to seeing more of the world, whilst remaining in a safe and luxurious environment throughout your trip. Enjoy the delights of P&O's Arcadia, or relax on-board Cunard's Queen Mary 2.
Whichever option you decide upon, it's sure to be the trip of a lifetime.